Covid-19 Update as at Wednesday 23 September:

Classes will start again in the week beginning Monday 12th October. Refer to the Timetable tab for details.

New Historic Village location for 2020!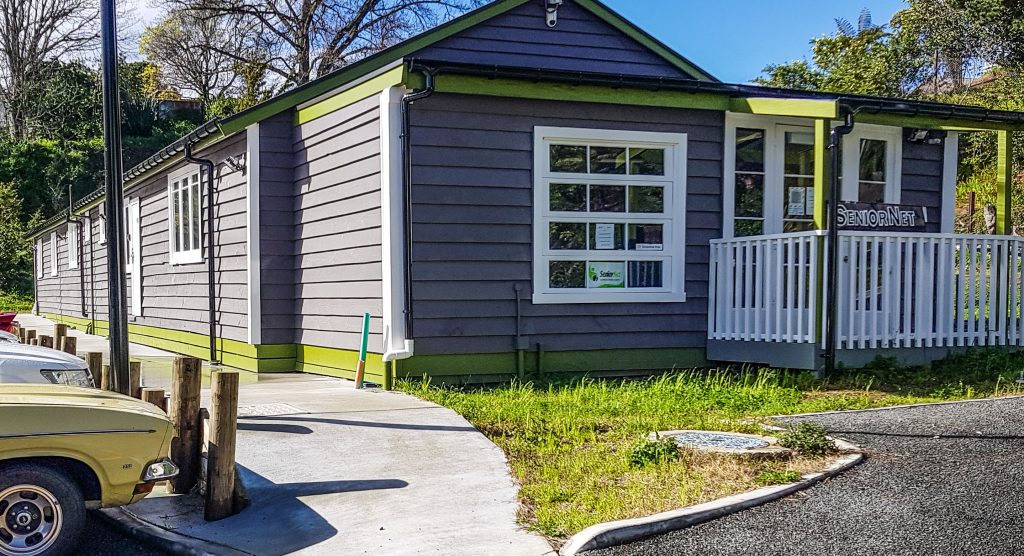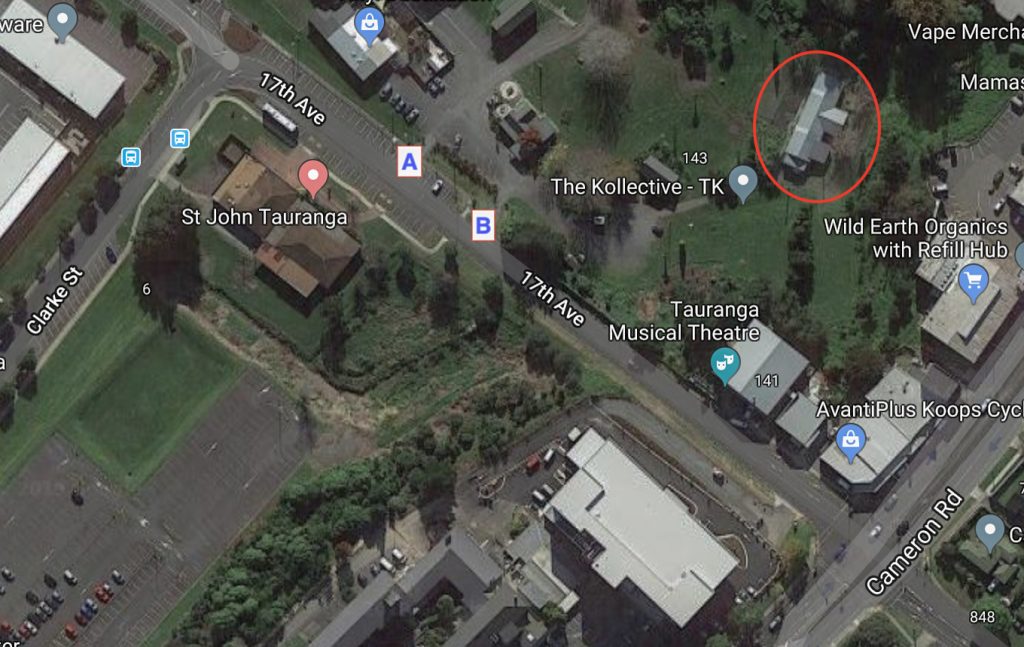 On the map, squares A and B show the entry and exit driveways, just about opposite the St John's Ambulance Station. Drive through the Entry gate (A), turn right, and go around the back of the new Kollective building (pictured below) to the SeniorNet rooms, circled in red on the map.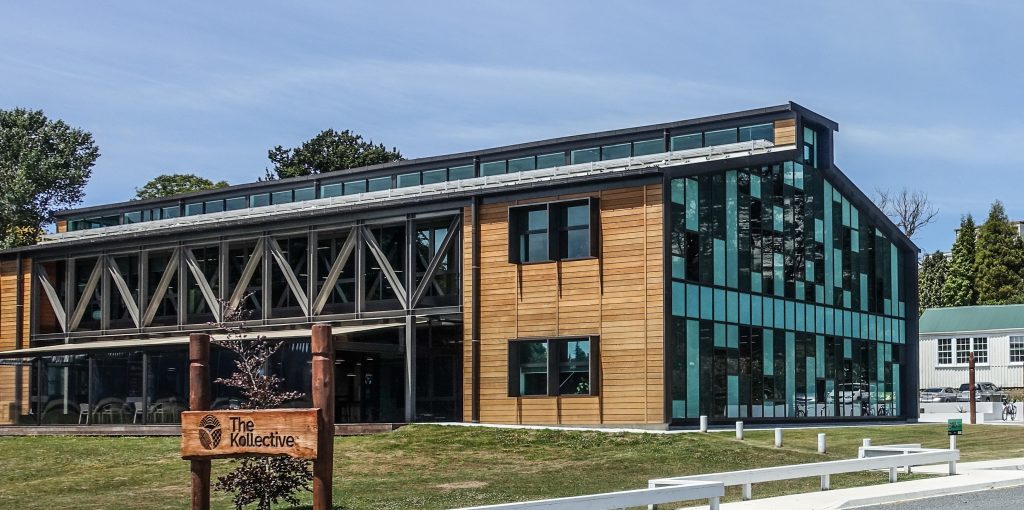 Parking
On-site parking is available for SeniorNet students and coaches. Approaching the SeniorNet rooms, turn right into the car park on higher ground above the building.
.
.
Term Dates for 2020
Term One – 3rd February to 17th April
Term Two – 27th April to 3rd July
Term Three – 20th July to 25th September
Term Four – 12th October to 18th December
Contact us at …
Phone: 07 577 1912
Email: email@taurangaseniornet.co.nz
Post: P O Box 841, Tauranga 3144